Here are answers to some of the most common questions we are asked. If you have other
questions or would like expert advice specific to your situation, get in touch for a Free Consultation.
How Can You Be So Confident Of Finishing On Time?
We can be confident of finishing on time for one primary reason –
SCHEDULE
We use our online project management system to schedule and then manage your project, our subbies and our suppliers so that they integrate perfectly.
This means that if we hit a delay with weather we can usually absorb it by looking at the schedule and modifying it to keep your project on track.
Best of all… the schedule is open book, you can see everything we do, so you know exactly what is happening, when it's happening and how long for!
How Important Is Building An Energy Efficient Home?
Building Energy Efficient Homes to a high quality is our number one priority. Why is it your number one priority? Two Reasons:
Low ongoing power bills
Increased return on investment (all homes are sold eventually)
The rise of understanding in the community about energy efficiency and what it means is slowly translating into an understanding that houses that are highly energy efficient are more valuable. This means a truly energy efficient home (the only type we build) will be far more valuable than a minimum compliance one when you come to sell. The current average is 10-15 years for new home buyers to hold their homes. This gives plenty of time for the compound effect of the understanding of energy efficiency to grow in your favour!
Who Do I Communicate With During The Build Process
You will communicate directly with
The project manager
Builder
Architect
Sales team
How Does A Higher Energy Rating Benefit Me?
The higher the energy (or star) rating the more naturally comfortable your home will be to live in. The more energy efficient your home is the lower your energy bills are as you don't need to use as much power for artificial cooling. Its not just about insulation and heating and cooling though. Appliances, lighting and other items are taken into account. This helps ensure you are reducing your energy consumption on a holistic level, coupled with solar panels, a lot of our clients achieve cost neutral or profitable homes.
What Does A Higher Energy Rating Mean for my Running Costs?
The higher your star rating, the lower the amount of energy is required to keep your home at a constant temperature.
This reduces your energy bills, and saves you money!
Does achieving a higher star rating mean a more expensive build cost?
There are some areas where you do spend more on your home construction to gain a higher energy efficiency star rating. These can be in;
Windows and Glazing
Insulation
Slab Construction
Additional labour and materials for doing the detail work required to ensure your house meets or exceeds the rating it has been given
All of these costs are offset by lower power bills. The speed of the payback is always increasing as the costs of new materials and methods of construction come down, while energy costs continue to rise.
Can I Afford to Build An Energy Efficient Home?
When you hear the words sustainable, solar passive or energy efficient people often think, "This is going to be expensive".
Some of the building products used to gain additional energy efficiency in a home are more expensive than traditional method, no doubt about it.
If you use the right architects and designers for your home can go a long way to keeping your costs reasonable. Making sure you find the right architect or designer ensures you have someone who understands that;
Correct orientation is critical to minimising energy use for cooling, heating and lighting
Correct selection of building materials for the different elevations plays a massive role in the energy efficiency outcomes of your build
Knows a builder with excellent contacts in the Solar Energy Industry
How Do I Know If Energy Efficient Is Best For Me?
Not everyone is keen to minimise their power bills for the long run at the expense of spending more money now. Others are focused on the long term and see the value of investing today for comfort and returns in the future.
If your not sure where you sit, ask yourselves the following questions if you answer yes to more than half, you are keen to invest now in Energy Efficiency;
Do I want a home that can put money back in my pocket?
Do I hate coming home to a hot stuffy house in summer?
Do I hate coming home to a cold, uninviting house in winter?
Do I want a healthy dust free environment to live in?
Do I want a home that is the envy of my friends?
What is a Volume Builder?
Volume or Project builders often construct multiple homes of the same design usually in the same sub division or area.
As the exact same home gets built over and over again with very little variation to the plans and inclusions list, prices are driven down through offering trades a volume of work in return for doing it at a cut price. Going down this track means your home would have been built many times over and may look similar to other houses being built by the same builder.
This allows this type of builder to advertise a base square meter rate for a very standard spec home with builders range inclusions, however in reading the fine print it may not include items like
Floor coverings
Water tanks and pumps
Site costs
Painting
Lights
Surveying
Landscaping
When looking at volume builders there are some considerations;
You can easily compare square meter rates between volume builders
You will have a limited selection of included items
You can get a larger (although lower performing and quality) home
You get to just choose from the builders board rather than having an architect help you with selections and attend meetings at the specialist centres to get EXACTLY what you want
Limited set of house plans, which can help reduce confusion
Your home is likely to be one of many on your street or in your suburb
Low prices are maintained through limited choices so your "personal touch" may be compromised. Working in with the builder may not be the case as you may be faced with the sales rep and onsite manager, making the relationship with the building company inconstant. You can miss out on that ongoing relationship you would get when working with a custom builder.
Clients who select a project's builder typically cannot change the basic structure – the floor plan, layout of rooms and square meters. However, many builders offer a series of "standard, mid-range and premium" inclusions at price points to help simplify your product choices.
Making changes outside the set plans and inclusions can leave you spending way more than a fully custom home.
Why Use A Custom Builder?
Not sure if a custom builder is right for you? See how you answer these questions;
Do you have a block or your eye on a block (regardless of if it has a house on it)?
Do you want to have a house designed just to suit your needs?
Do you want a personal touch and high level communication with your builder?
If you answered yes to any or all of those questions, its highly likely that you well have the most enjoyable building outcome by working with a custom home builder.
One key aspect of working with a custom home builder is that they dont have square meter rates. This is because one off designs have personalised touches which meet the clients needs. Custom homes are more time consuming and challenging to build with benefit being the outcome and final product is more satisfying. Imagine putting your dream home on paper, then building it.
You have complete freedom of choice with a custom home, and with the right builder guiding you, making final choices can be a fun and enjoyable experience, consider these points:
Your home can be built exactly as you want it
You can work with an architect you know, or we can put you in touch with one of our highly experienced energy efficient architects
You can work in one on one with the architect and the builder together – this means more collaboration and less problems
You'll be more involved in the process and have the opportunity to make many decisions with guidance from an experienced team
Your selections of inclusions are endless
The term "custom home" doesnt always equate with "expensive". Often the trap of volume builders is signing you at a low price and then adding variations. With a custom home the budget is set by you at the beginning and a house designed to work with your budget and to maximise your value for money.
Many custom builders maintain strong relationships with past home buyers, so you may also be able to work with a custom builder to set up an appointment to visit a home they've previously built.
One thing to consider with building a custom home is that process of designing a custom home can take a lot longer than a project home. There are more choices to make and this can lead to some emotional ups and downs, which is why choosing a custom home builder is about the people your working with, rather than the square meter rate (as is the case with volume builders).
So when you build with a custom home builder your only restrictions are your budget and time. If your dream home is just waiting to get out of your head and onto your block of land then building with a custom home builder is definitely for you!
Do You Use The Same Trades On All Your Homes?
Yes. We have a team of trades who move from one project to another with us. Our only reason for changing the "Team" is due to lack of performance. All new trades are carefully vetted against the following criteria;
Leading hands must have 10 years or more experience working in their trade
They must be fully licensed and insured (both public liability and personal accident/income protection)
They must integrate with our online management systems
They must be recommended by an existing member of the trade team or another builder
This ensures that there is complete continuity in quality of build and quality of service delivered to you, our clients.
Once We Sign The Contract Will The Price Change?
Your contract price only changes if you make changes that exceed the allowance for the item/s that were in the contract.
If you make any selection variations outside the inclusions agreed in the contract there is likely to be additional costs and we make sure you know about them ASAP using our online management system.
How Do I Keep Track Of The Construction Process On The Days I Can't Attend Site?
You will be able to keep track of everything that goes on site with our online management system. Here you can access all information in relation to your home schedules, calendar, and even see photos of the stages in relation to where we are up to.
Will I have Access To The Site During Construction?
Yes! We understand you would like to see the progress of construction on site, booking in a time with a representative of Enduro Builders is essential as we have onsite safety policies in place. It is crucial to maintain site safety throughout the construction process.
I Don't Have Drawings Or A Design In Mind – Where Do I Start?
Stay calm!
Call us now and make a time to come and see us where we can sit down and explain the process in detail and get you started the right way. We have a carefully tailored system which gets you from the idea to build all the way to finished home with a minimum of fuss and almost no anxiety or stress. So don't worry if you don't have any floor plans in mind, we only need to hear how your lifestyle works, what types of things you really want in your house and what you don't and then we will show you the way! Call Us Now to make a time!
Why Do You Need To Know What Budget I Am Working With?
Starting to design a custom home (or quote an existing set of plans) without a budget in mind is a bit like taking off in an airplane not knowing where your headed, a few things can happen;
You can spend way more than you intended (your flight goes longer than you have fuel)
You end up with a compromised finished product because you have drop features you really liked (you crash land because you ran out of fuel)
We never compromise on quality on your build. To ensure we can do this, we need to be open and honest with each other about budget (from both sides) the whole way through the build process. Imagine if we were your pilot and you said "I want to fly from Adelaide to Sydney" then just as we speed down the runway you say "actually lets go to New Zealand". I would let you know we only had enough fuel to get to Sydney and explain why going to New Zealand is unrealistic with the amount of fuel we have, and that we would end up in the water if we tried!
What are some common pricing pitfalls to watch out for when building a custom home?
Footings and finishes.
Energy efficiency elements.
Scheduling and time-related costs.
Workmanship quality.
How can I ensure I get an accurate and honest price for my custom home?
Ask the builder for examples of recently built custom homes and their full contract prices to understand the real costs.
Are energy-efficient products in hardware stores always worth it?
Not necessarily. Many of these products may not differ significantly from standard materials apart from their price. Claims on the packaging often come from controlled tests, not real-world scenarios. The true secret to building an energy-efficient custom house lies more in how you use the materials, particularly in the care and attention to detail during installation.
How important is sealing gaps in achieving energy efficiency?
It's crucial. Gaps can lead to air and heat transfer, undermining your efforts. Proper sealing is essential.
What are thermal bridges, and why are they problematic?
Thermal bridges occur when building materials allow temperature to pass through them, causing energy transfer via conduction and leading to condensation and mould due to temperature differences. For instance, aluminium windows are common culprits as they conduct temperature easily. This results in cold aluminium on the inside when it's cold outside, causing condensation and potentially mould issues. To mitigate this, we recommend using PVC windows, which are better insulators.
Is investing in insulation during construction worth it?
Absolutely. Retrofitting insulation is expensive, so it's essential to get it right during construction. It's a small cost for long-term benefits.
What are some common examples of thermal bridges in homes, and how do they affect comfort and health?
Common thermal bridges occur around windows, particularly those made of aluminium, and in external corners of rooms when insulation is improperly installed. These areas can lead to cold spots, condensation, and mould growth, negatively impacting both comfort and health.
What are the primary consequences of having thermal bridges in a home?
Thermal bridges can result in uncomfortable indoor temperatures, increased heating and cooling costs, condensation and mould problems, as well as structural damage and premature rot.
What exactly are thermal bridges and why are they a concern for homeowners?
Thermal bridges are pathways that allow heat to escape or enter a home, leading to discomfort, higher energy bills, and potential health issues due to mould growth.
Is it easier and more cost-effective to address thermal bridges during construction or after construction is complete?
Eliminating thermal bridges during the design and construction phase is more straightforward and efficient. Correcting them after construction is challenging and costly.
Why do many people end up feeling disappointed when building a custom home?
Building a custom home is an opportunity to realise your dream home, but many individuals feel disappointed due to compromises and budget issues. Sometimes, architects or builders claim certain features can't be included when there are alternative solutions. Furthermore, architects may implement ideas without considering the budget, causing unnecessary cost overruns.
How can I avoid disappointment when building a custom home?
To avoid disappointment, it's crucial to work with a builder that has an in-house design team. These teams are skilled in finding efficient ways to achieve your desired result, ensuring you can have everything you want within your budget and timeframe. This approach also saves time and minimises miscommunication between parties.
Why is working with an in-house design team advantageous compared to external architects?
An in-house design team typically consists of multiple talented professionals with unique knowledge and experience. They collaborate to find the best solutions for your custom home project. This approach is more comprehensive than relying on a single architect working in isolation. With an in-house team, you have access to a broader pool of expertise and the ability to address your needs efficiently.
What are the benefits of having an airtight home?
Airtight homes maintain a stable, comfortable temperature year-round, reducing the need for extensive heating or cooling, resulting in energy savings.
What are the potential issues with airtight homes?
Airtight homes can lead to condensation, mould, increased CO2 levels, and poor indoor air quality due to reduced air circulation.
How can you prevent condensation and mould in an airtight home?
To prevent condensation and mould, minimise thermal bridges by using proper insulation and non-conductive materials.
How can you address increased CO2 levels in an airtight home?
Increased CO2 levels can be mitigated by introducing a Mechanical Heat Recovery Ventilation System to maintain air quality.
How can you improve internal air quality in an airtight home?
To enhance internal air quality, use a Mechanical Heat Recovery Ventilation System to prevent the accumulation of odours and toxins.
What is the top priority for achieving energy efficiency in a custom home?
Thicker walls, specifically 140mm instead of the standard 90mm in Australia, allow for better insulation, stabilising internal temperatures and providing a long-term benefit.
How is insulation rated, and why is it important?
Insulation is rated by R-Value, measuring its resistance to heat flow. Higher R-Value, like R4 for walls and R6 for ceilings, significantly improves insulation, offering almost double the protection in both winter and summer.
Why are doors and windows crucial for energy stability?
Poor seals and thermal bridges compromise energy stability in houses. Double glazing and uPVC frames (instead of aluminum) minimise heat transfer through glass and casings, enhancing overall energy efficiency.
How Much Should You Budget For Your Custom Home?
To determine your custom home budget, it's crucial to have a spending plan, irrespective of whether you're investing $500k or $5 million. This plan helps you understand how much money you'll spend and what you'll spend it on.
What are the challenges with online advertised prices for generic home designs?
Advertised prices online for generic home designs can be misleading as they often exclude essential elements. Comparing homes based on these prices can lead to false hope and wasted time. The initial attractive price may not cover additional features, and even minor adjustments can significantly increase the final cost.
Why is a 20% variance common in custom builder estimates, and what impact can it have on the budget?
Builders often provide general prices with a 20% variance to avoid being caught short. However, this variance can make a significant difference, potentially up to $200,000 on a million-dollar home. Delays and uncertainties may also arise when working with a third party.
How can you accurately assess a builder's pricing and avoid uncertainties?
To understand a builder's true pricing, ask to review the last six homes they've built, including initial quotes and final costs. This provides insight into how much others have paid, helping you set a more informed custom home budget.
South Australia's Most Sought After Builder Of High Performance And Sustainable Homes
We're Certified Passive House Tradespeople and Consultants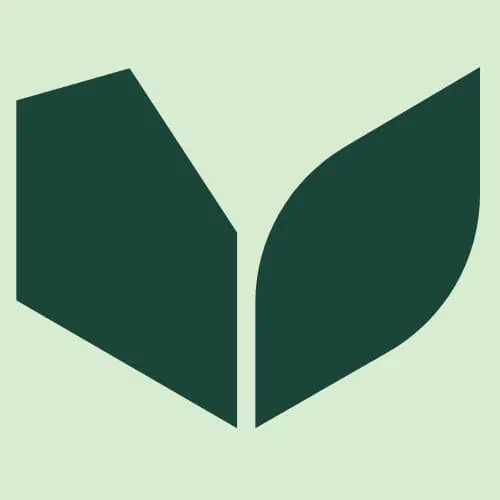 Enduro Builders is South Australia's most sought-after builder, designer, and construction company. We are ready to create your unique, modern and high end luxury Energy Efficient homes.
I think we expected in building a house, that it would be some sort of stressful process….And it was so enjoyable!
Get your FREE copy of our comprehensive guide to building an Energy Efficient home in Australia